Cardiff University IMG 7-a-side Football
IMG Football (7-a-side)
About IMG Football (7-a-side)

IMG Football (7-a-side) provides recreational, fun and competitive leagues for male students and staff at Cardiff University. Create your own team with some course or flat mates and enter into our IMG Football (7-a-side) leagues. Alternatively, join one of the established school and societies teams who always welcome new players!
Fixtures take place on the 3G Pitch at Cardiff University Sports Training Village on Wednesday afternoons.
With over 50 schools and societies teams to choose from IMG provides students with football participation opportunities regardless of playing experience. IMG Football (7-a-side) is extremely popular and a vibrant part of the Cardiff University Student experience. Not only does IMG provide sporting participation and competition but the chance to socialise and make friends!
Looking to join a team?
There are several ways in which you can join an IMG Football (7-a-side) team:
Check out the Cardiff University Students' Union website. Here you will find details regarding each society and any sign up events teams are hosting.
Some teams will have online sign up sheets where you can register your interest.
Most of the teams participating in IMG also run their own social media pages so make sure you drop them a message!
Some teams will also run taster sessions for you to participate in.
Scroll through each of our leagues below to see if your school or society currently has a team (click on the team you are interested in to see their team Instagram account details). Don't worry if you can't find your preferred school or society or haven't joined a team at the start of the academic year, IMG will be more than happy to put you in touch with teams looking for new players.
Contact Us
For further information on how to join an existing team or to enter a new team please contact IMG@cardiff.ac.uk.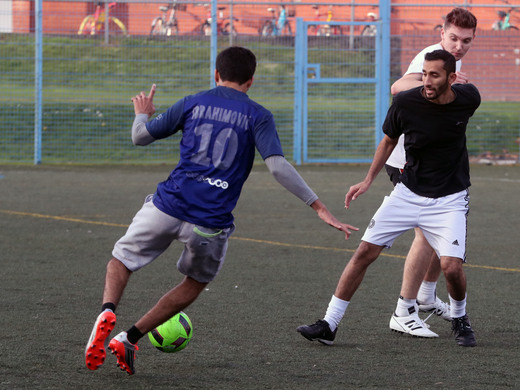 Never miss an update
Follow the site to get the latest news and results straight to your email